What are you doing at home on a Monday morning? Did you ever imagine your boss instructing you to work from home? Think back to how many times you got scared to even ask for a grant for an early release from work.
COVID-19, the latest pandemic that has ravaged our dear planet Earth has caused a profound shift in work-life around the world. Over 9 million people have tested positive for the deadly novel virus and this number will only increase with time. With no cure in sight, world governments are imposing compulsory lockdowns based on the W.H.O directives to slow the spread of the virus while scientists figure out a cure for the deadly virus.
So far, economies have almost shut down with only essential services allowed to operate. Schools now offer only online classes, gatherings above 50 people are prohibited…
The effect? Jobs have been lost, meaning unemployment rates have increased, salaries have been slashed, the poverty rate has increased, mostly in third world countries.
To this effect, individuals and corporate bodies have come up with means of helping the less-privileged the most affected in this. In Lagos, Nigeria, for instance, different NGOs have doubled up their effort to provide basic items/necessities to the most affected population across communities. Some have focused on providing food, others have reached out to displaced people's camps, providing medical supplies and assistance.
In all of these, however, Trinitas Foundation an NGO in Nigeria has come up with the initiative of providing a mix of these solutions. During the early weeks of the lockdown, the Foundation shared foodstuffs and livestock to some needy communities in the country, also sensitizing them about the coronavirus, providing face masks and hand sanitizers to those who can't afford to get one and instructing them how to make use of these items.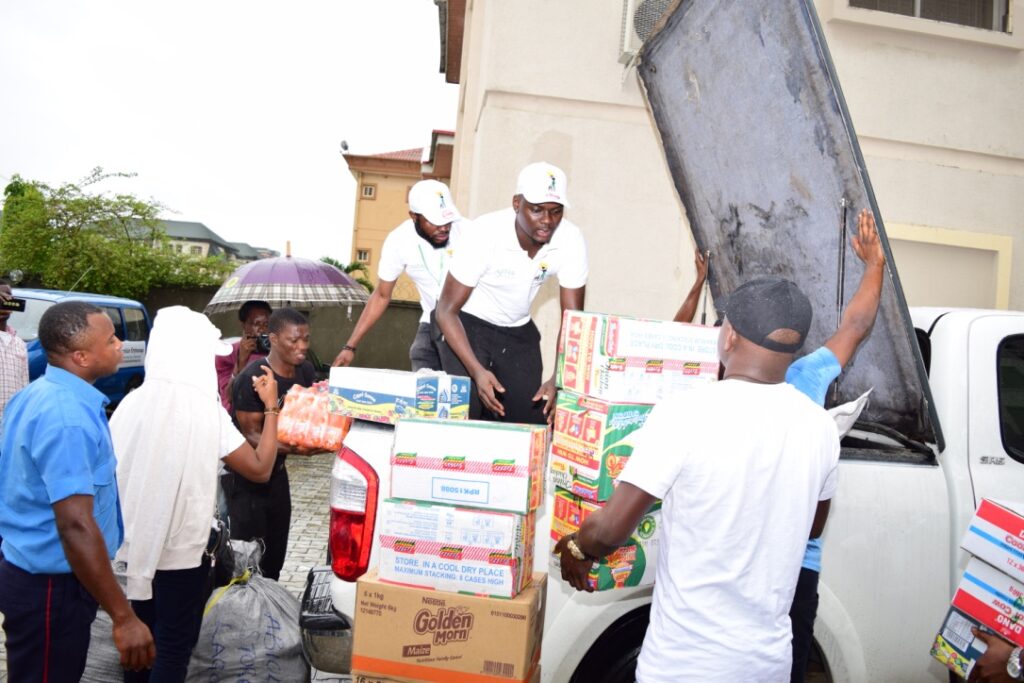 CSR initiatives are an integral part of Corporate Luxury that is why 20% of every sale goes into supporting NGOs like Trinitas foundation to provide more care for the needy and less privileged. If you want to be a part of this movement, please reach out to info@trinitasafrica.org or visit www.trinitasafrica.org